7. Posts & Pages
In this section of the documentation we'll be going over the creation of pages, blog posts and the homepage. Mostly it's all regular usage, there are a few theme specific options which we will be covering.
---
Blog Posts
Posts can be managed in WP Admin → Posts. If you are new to WordPress check out the official documentation on writing posts at https://codex.wordpress.org/Writing_Posts.
It's all regular WordPress usage except for some extra options.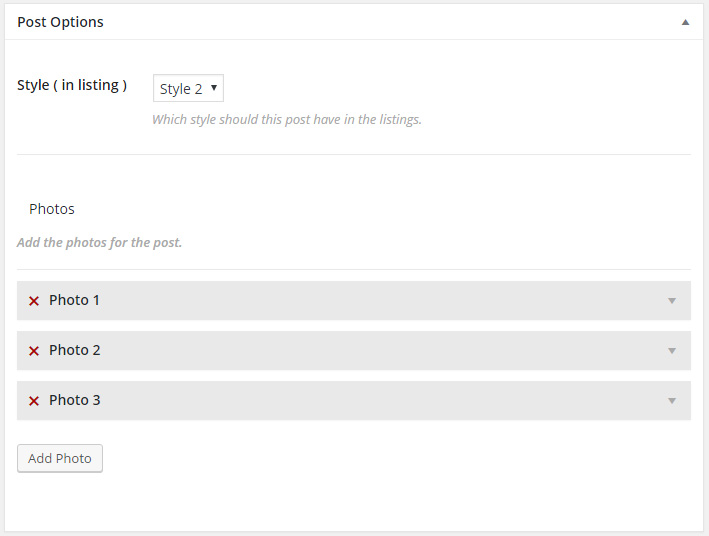 Style option allows you to change the appearance of the post in the listings ( home, archives, search )
Photos allows you to add photos for that specific post which may be shown in the listing ( based on the style you have chosen ) and will be shown at the top of the post single page.
---
Pages
Pages can be managed in WP Admin → Pages. It's all regular pages management like with any other theme except for some custom options for the homepage.
---
Custom Options
The custom options are the Homepage Options, they're covered in the homepage part of the documentation.
---
Page Templates
Page template can be changed in the Page Attributes section located in the right sidebar area when adding/editing a page ( screenshot below ).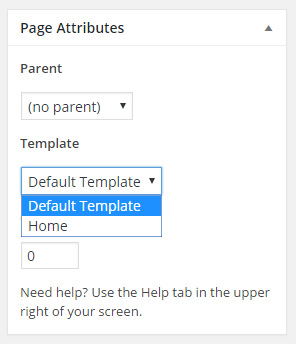 The theme comes with 2 page templates:
Default ( a regular page, with sidebar )
Homepage ( set it on the page that powers your homepage )