7. Sidebars & Widgets
Go to WP admin → Appearance → Widgets, in there you will see 2 locations where you can place widgets: Sidebar and Footer. In the screenshot below you can see the widgets used on the demo.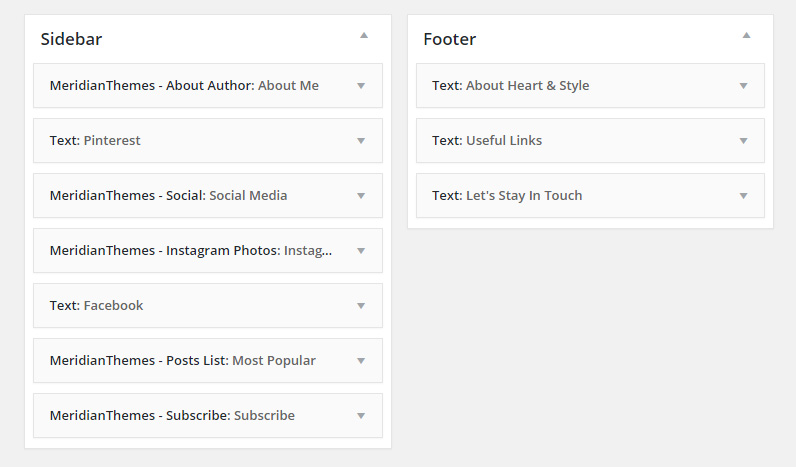 The widgets that have MeridianThemes at the start of their name are non-standard WordPress widgets that were custom built for the theme.
MeridianThemes - About Author
The way it looks on the site: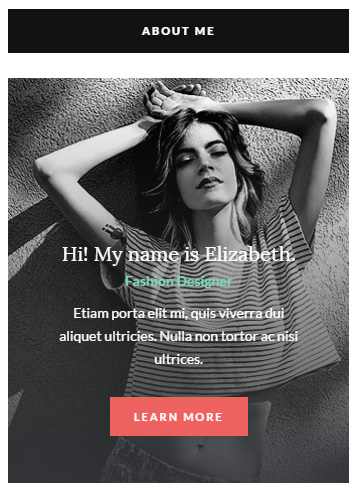 The options in the admin: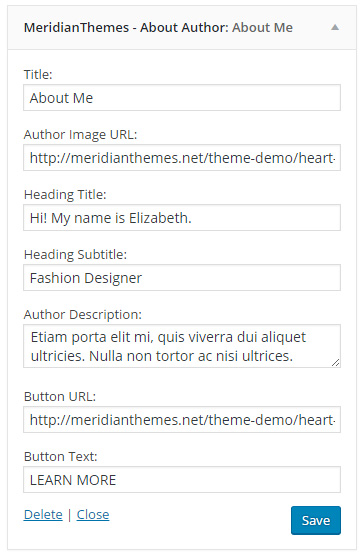 Pinterest
This is the WordPress Text widget with Pinterest embed code in it. You can get the embed code at https://developers.pinterest.com/tools/widget-builder/
The way it looks on the site: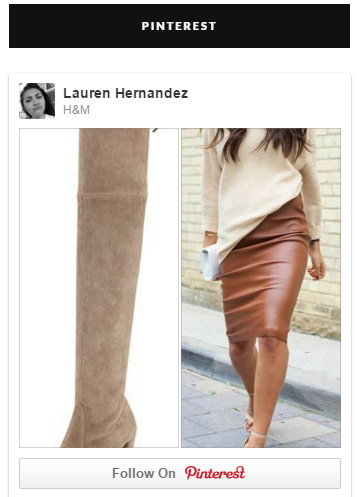 The options in the admin: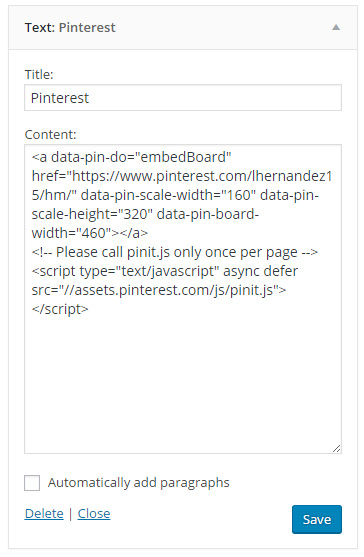 MeridianThemes - Social
The way it looks on the site: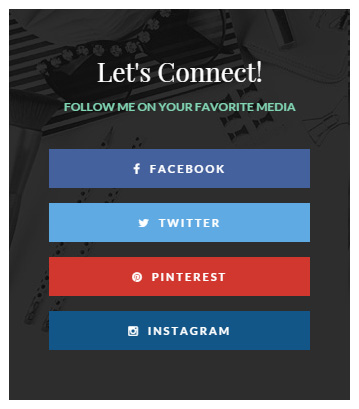 The options in the admin: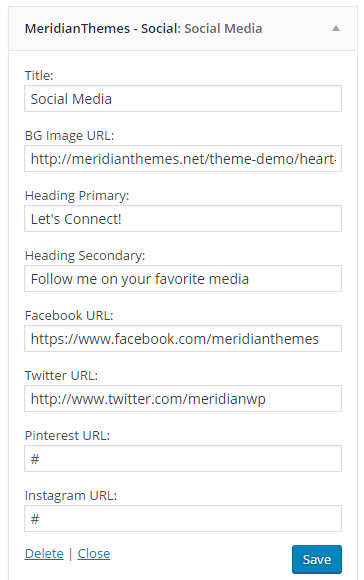 MeridianThemes - Instagram
The way it looks on the site: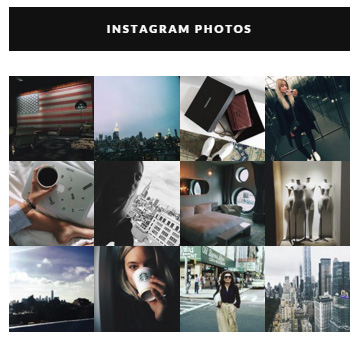 The options in the admin: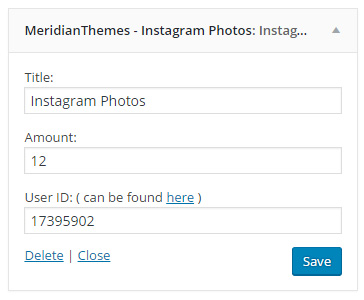 Facebook
This is the WordPress Text widget with Facebook embed code in it. You can get the embed code at https://developers.facebook.com/docs/plugins/page-plugin
The way it looks on the site: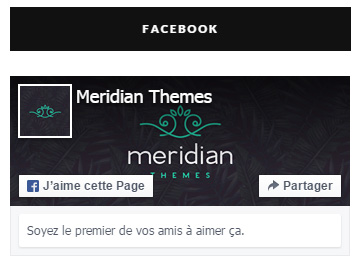 The options in the admin: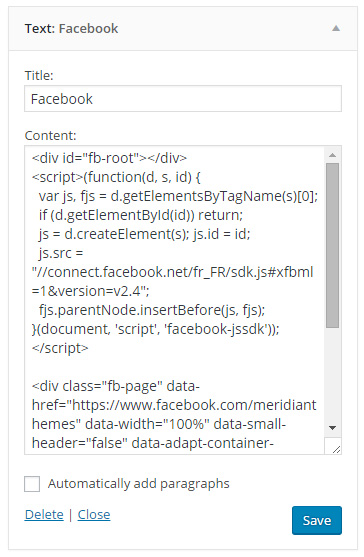 MeridianThemes - Recent Posts
The way it looks on the site: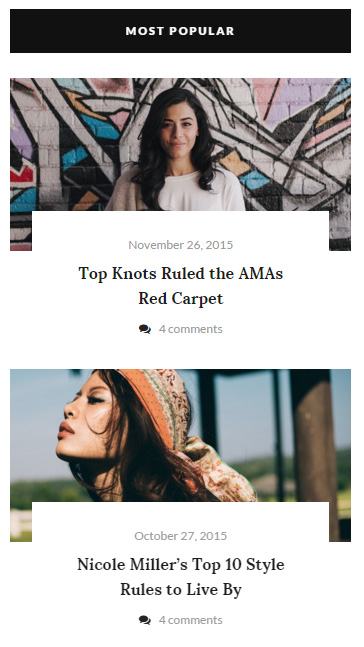 The options in the admin: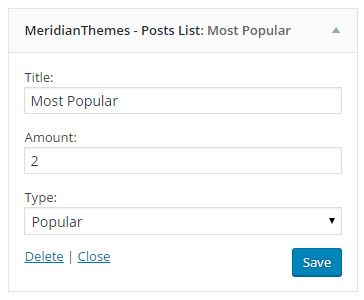 MeridianThemes - Subscribe
The way it looks on the site: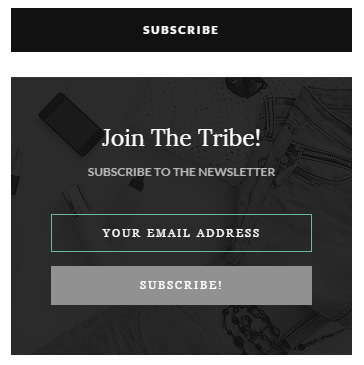 The options in the admin: