5. Posts and Pages
In this section of the documentation we'll be going over the creation of pages, blog posts and the homepage. Mostly it's all regular usage, there are a few theme specific options which we will be covering.
---
Blog Posts
Posts can be managed in WP Admin → Posts. If you are new to WordPress check out the official documentation on writing posts at https://codex.wordpress.org/Writing_Posts.
It's all regular WordPress usage except for some extra options.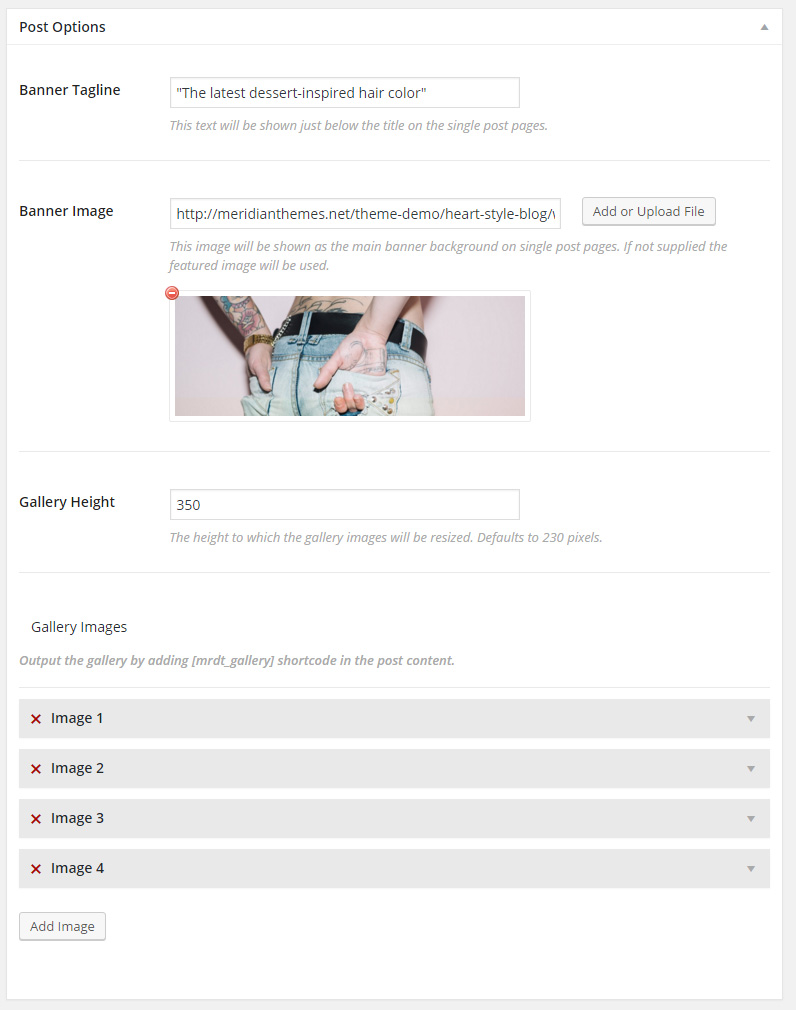 Banner Tagline - The text from this option will be shown in the homepage slider and in the banner section when on the single post page.
Banner Image - This image will be shown as the main banner background on single post pages. If not supplied the featured image will be used.
Gallery Height - The height to which the gallery images will be resized. Defaults to 230 pixels.
Gallery Images - The images for the gallery. Output the gallery by adding [heart_and_style_gallery] shortcode in the post content.
---
Pages
Pages can be managed in WP Admin → Pages. It's all regular pages management like with any other theme except for some custom options and a few page templates.
---
Custom Options
The custom options are the Homepage Options, they're covered in the homepage part of the documentation.
---
Page Templates
Page template can be changed in the Page Attributes section located in the right sidebar area when adding/editing a page ( screenshot below ).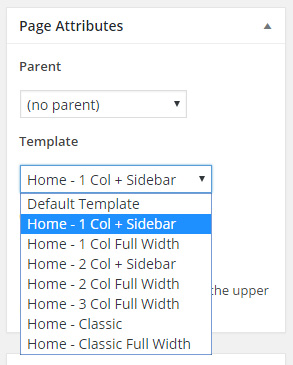 The theme comes with 3 page templates:
Default ( a regular page )
Home - 1 Col + Sidebar ( one column + sidebar )
Home - 1 Col Full Width ( one colum )
Home - 2 Col + Sidebar ( two columns + sidebar )
Home - 2 Col Full Width ( two columns )
Home - 3 Col Full Width ( three columns )
Home - Classic ( classic + sidebar )
Home - Classic Full Width ( classic )