6. Posts and Pages
In this section of the documentation we'll be going over the creation of pages, blog posts and recipe posts. Mostly it's all regular usage, there are a few theme specific options which we will be covering.
---
Blog Posts
Posts can be managed in WP Admin → Posts. There is no custom functionality for blog posts in the theme, it's all regular WordPress usage. If you are new to WordPress check out the official documentation on writing posts at https://codex.wordpress.org/Writing_Posts.
---
Recipe Posts
Recipes can be managed in WP Admin → Recipes. General functionality is the same as with blog posts, there are just some extra options for recipes. Those options are shown in the section called Recipe Options located just below the main content editor.
In the Recipe Options section you can set the amount of servings the recipe is for, how long is the preparation time, which ingredients are used and set the step by step instructions on preparing the recipe.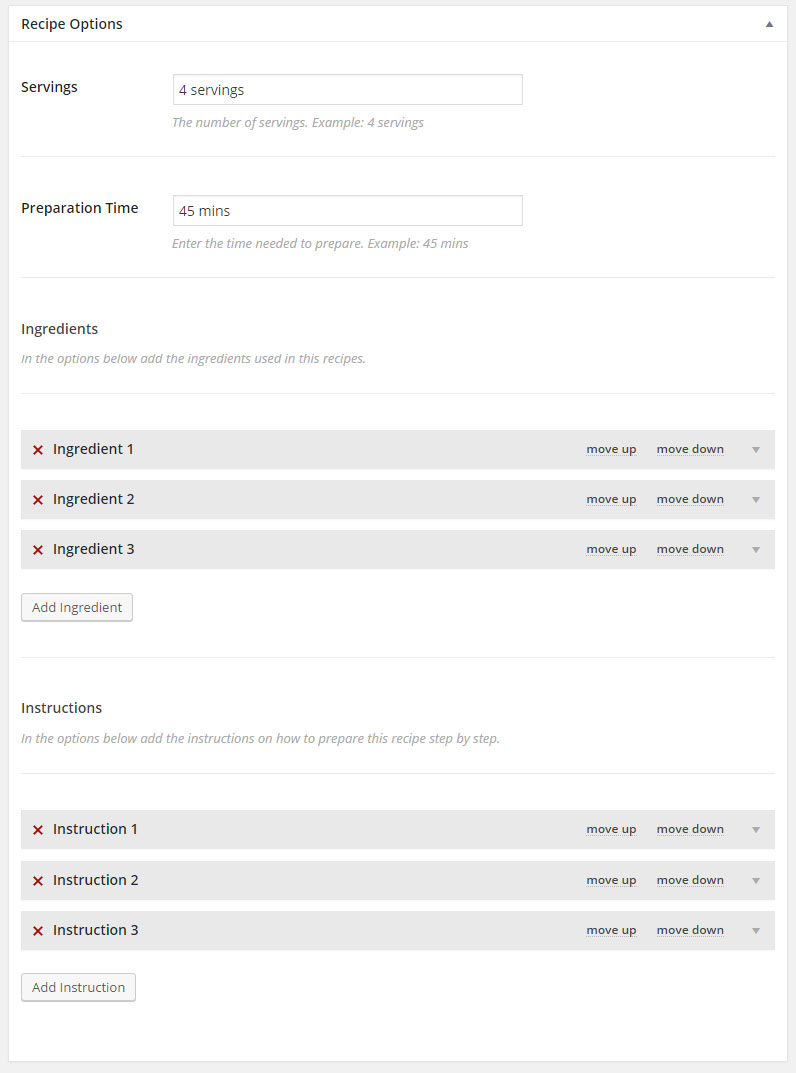 Those settings will then be shown on the website like this.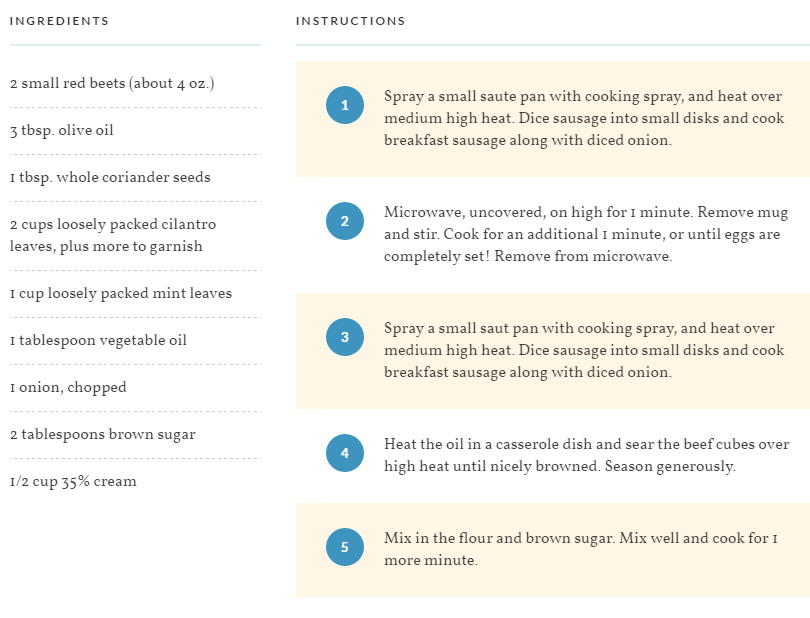 ---
Pages
Pages can be managed in WP Admin → Pages. It's all regular pages management like with any other theme except for some custom options and a few page templates.
---
Custom Options
The custom options are the Featured Section and Content Sections options, they're covered in the homepage part of the documentation.
---
Page Templates
Page template can be changed in the Page Attributes section located in the right sidebar area when adding/editing a page ( screenshot below ).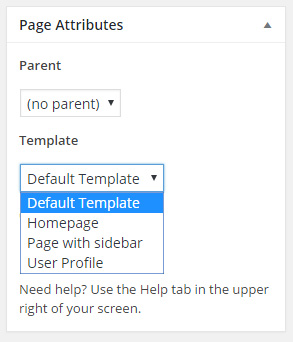 The theme comes with 4 page templates:
Default ( a regular page, no sidebar )
Page With Sidebar ( a regular page, with sidebar )
Homepage ( set it on the page that powers your homepage )
User Profile ( a page for user profiles, more on that below )
---
User Profile Page
If you are going to allow visitors to register on your website as users, they will be able to rate and bookmark recipes. This page is where they can see the recipes they viewed last, recipes they bookmarked and recipes they rated.
Simply add a new page and set the User Profile page template for it. A link to that page will be then shown in the right section of the header for logged in users
Note: By default user registration in WordPress is disabled. To enable anyone to register on your website go to WP Admin → Settings → General, check the "Anyone can register" checkbox and save changes.